OLC Orange Peel
The Orange Peel is based on the legendary and unique 1974 Orange Graphic mkII amplifier and adapted for use as a distortion pedal. Like all of the OLC-exclusive kits, you won't find this anywhere else online. This circuit was initially developed by runoffgroove.com, and refined by OLC. Special, and I mean special thanks go to the runoffgroove.com team. Please keep in mind that, as stated on the home page, OLC does not focus on sales pitches - but on customer service instead. The other kits have sold themselves and I think that these will, too. However, please don't hesitate to ask questions.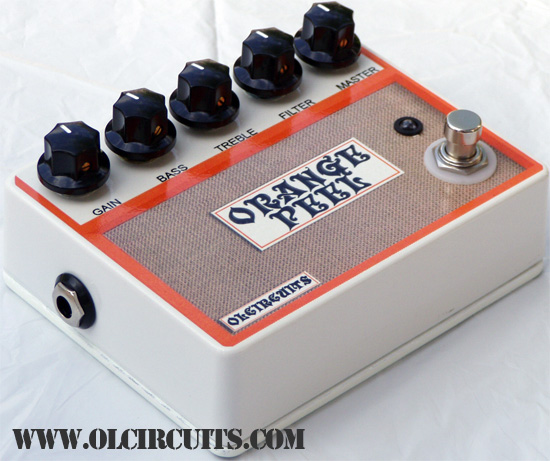 Note: this is a prebuilt pedal for illustrative purposes. The kit version will be bare metal... an open canvas upon which to add your touch.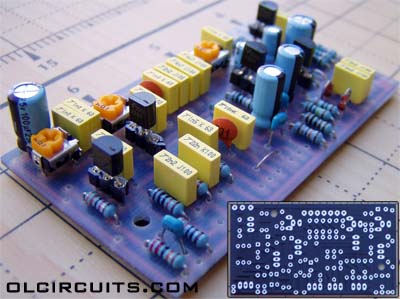 Clips:
Orange Peel Gain at 3 o'clock, bass and treble at 12 o'clock, filter at first position.
Amp: Mesa/Boogie TriAxis preamp>MosValve power amp>Ampeg 2x12"
There are no effects in use - the stereo imaging is simply a double-tracked recording panned hard left and right.
True-bypass
Five controls: Gain, Bass, Treble, HP Filter (6-position rotary switch [like FAC]), Volume